JS 602/4S Individual straw packing machine (4 side sealing, by OPP film)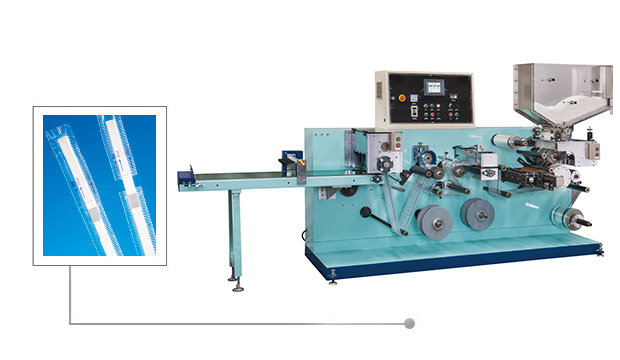 JUMBO STEEL JS 602/4S Individual straw packing machine provides more choices for straw packing to meet your specific needs. Upon request, the machine can pack straw length 19~26cm, adjustable with high efficency. Also, it's available to connect JS 168 Straw bending machine with a conveyor be a complete production line which results in higher productivity and greater convenience.

SPECIFICATIONS :
MODEL
JS 602/4S
Straw Size
6.0 mm (OD.) x 190 - 260 mm long
Packing Material
BOPP film
Film Width
Straw length + 50 mm
Speed
Pack straight straw max. 1200 pcs/min.
Pack flexible straw max. 800 pcs/min.
Pitch Between 2 Straws
15.7 mm
Unwind Paper Core
3" dia.
Driving Motor
2 HP x 4p + Inverter
Air Blower
2 HP
FEEDING UNIT
Copper Forming Pressure Roller
1 set (28 cavities)
Heater
2700 W and 200 W
Temperature Controller
2 sets
Film Take Up Roller With Vacuum
1 set (42 cavities) (Material: Silicon)
End Sealing Roller
1 set (for length adjustment)
Air Cylinder
40mm (dia.) x 8 x 2pcs
Auto Counter
1 set
Emergency Stop
1 pc
Easy Tear Pre-Cut
21 T blade x 1 pc
CUTTING UNIT
Cutting Blades
20 pcs (raw material SK5, German made)
Anvil Wheel
1 set
Collection Conveyor
(With Quantity Separator)
Motor For Conveyor
90 W
Total Electricity
9.5 kw
Machine Dimension
4500 x 1200 x 1800 mm
Machine Weight
2000 kg
* All specifications and design characteristics are subject to change without prior notice.